Regular price
$139.95 USD
Regular price
Sale price
$139.95 USD
Unit price
per
Sale
Sold out
Arenus Animal Health
Complete structural support, Steadfast Equine Growth provides the developmental building blocks foals and horses in recovery need for optimal bone and tissue health in a daily, pelleted supplement.
It takes more than training and genetics to make a champion out of an old horse. Without the right developmental and structural support, foals struggle to grow into their full athletic potential.
Unlock the potential in your foal and give them the best start in life with a total structural support supplement. Steadfast Equine Growth gives young horses a rock solid foundation from birth through training to set them up for a successful performance career. For maximum results, feed to the mare during late pregnancy to promote optimal bone and soft tissue development of the fetus in utero.
This exclusive blend does more than help young horses reach their potential. It helps any horse recover fast from serious injuries like suspensory tears and carpal chip removal surgery. Patented organic minerals in TêlaFIRM, Sodium Zeolite A concentrated silica and ascorbic acid provides foals and injured horses with the elements they need for optimal development and recovery.
Steadfast Equine Growth supplies all of the necessary components for normal bone growth and remodeling, development and maintenance of connective tissues. You can trust that Steadfast Growth delivers the scientific backing and research to bring out the best in your horse.
Arenus is proud to offer Steadfast Equine Growth as a complete structural support supplement for developing foals and horses in recovery.
KEY BENEFITS
Optimal development: Feeding Steadfast Equine Growth to the mare during late term pregnancy lays the groundwork for successful structural development in the foal. Supplementing foals promotes healthy bones and soft tissue to help them grow properly and reach their full athletic potential.
Smooth transition to training: Strengthens and prepares foals for the physical demands of athletic performance for an easier transition into training.
Rapid injury recovery: Stimulates the production of strong, regenerative tissue and reduces layup time. Ideal support for equine athletes recovering from surgeries and injuries like tendon strain and suspensory tears. Combine

 

Steadfast Equine

 

with Steadfast Equine Growth for a powerful dose of minerals needed to accelerate healing, rebuild soft tissues, strengthen structural integrity, reduce pain and inflammation.
Effective injury prevention: Increased bone, ligament, cartilage and tendon strength help prevent injuries from occurring during exercise and training.
Foal-friendly pellet size: Small pellet size is perfect for weanlings, foals and young horses. Larger pieces are difficult to chew for horses with smaller mouths and result in wasted pellets.
FEATURES
Our science-backed formula offers innovative structural integrity and developmental support that's incomparable to any other supplement on the market. The patented blend of ingredients provide unmatched soft tissue support.
Proprietary blend of ingredients: Patented Steadfast Equine Growth contains the complete components necessary for normal bone remodeling and growth, development and maintenance of connective tissues. Bioavailable ingredients offer unmatched absorption for total structural support.

TêlaFIRM

 trace minerals:

 

TêlaFIRM

 

includes manganese, selenium, copper and zinc. The proprietary, double chelated mineral blend provides unmatched soft tissue support. Chelated, or organic minerals, are protected from the stomach's acidic environment for safe movement to the small intestine. This allows horses to better absorb the minerals for maximum benefits. TêlaFIRM is linked to clinical benefits such as increased bone breaking strength, decreased tendon, ligament and cartilage pathology and decreased incidence of synovitis. Unchelated minerals in other supplements are overfed to make up for poor absorption rates. TêlaFIRM does more with less by giving your horse quality minerals that their body can use.
Sodium Zeolite A: Extremely bioavailable source of silica, a critical component for strong structural repair and development. Natural zeolites are similar to sand and can't be absorbed as easily as Steadfast Equine Growth's Sodium Zeolite A.
Exceptional cost-benefit ratio: Full range of dosing options makes Steadfast Equine Growth an excellent value for complete structural support. Economic and affordable option for foals of all ages and sizes.
Research proven: Many studies have been published on this structural support supplement. Clinical studies on its active ingredients have proven their effectiveness of supporting optimal bone and soft tissue health.
REFERENCES
[1] Dibner JJ, Quiroz MLM, Richards JD. Benefit of MINTREX P blend or organic trace minerals on the tibial dyschondroplasia, synovitis and pododermatitis in heavy weight tom turkeys. Abstract presented at: Poultry Science; July 16-19; 2006; Edmonton, Alberta.
[2] Zhao J, Harrell R, Greiner L, Allee G, Knight C. Chelated trace minerals support sow reproduction.  Feedstuffs. 2012; 84: 86-28. 
Weighted Shipping Rates Do Apply
Share
View full details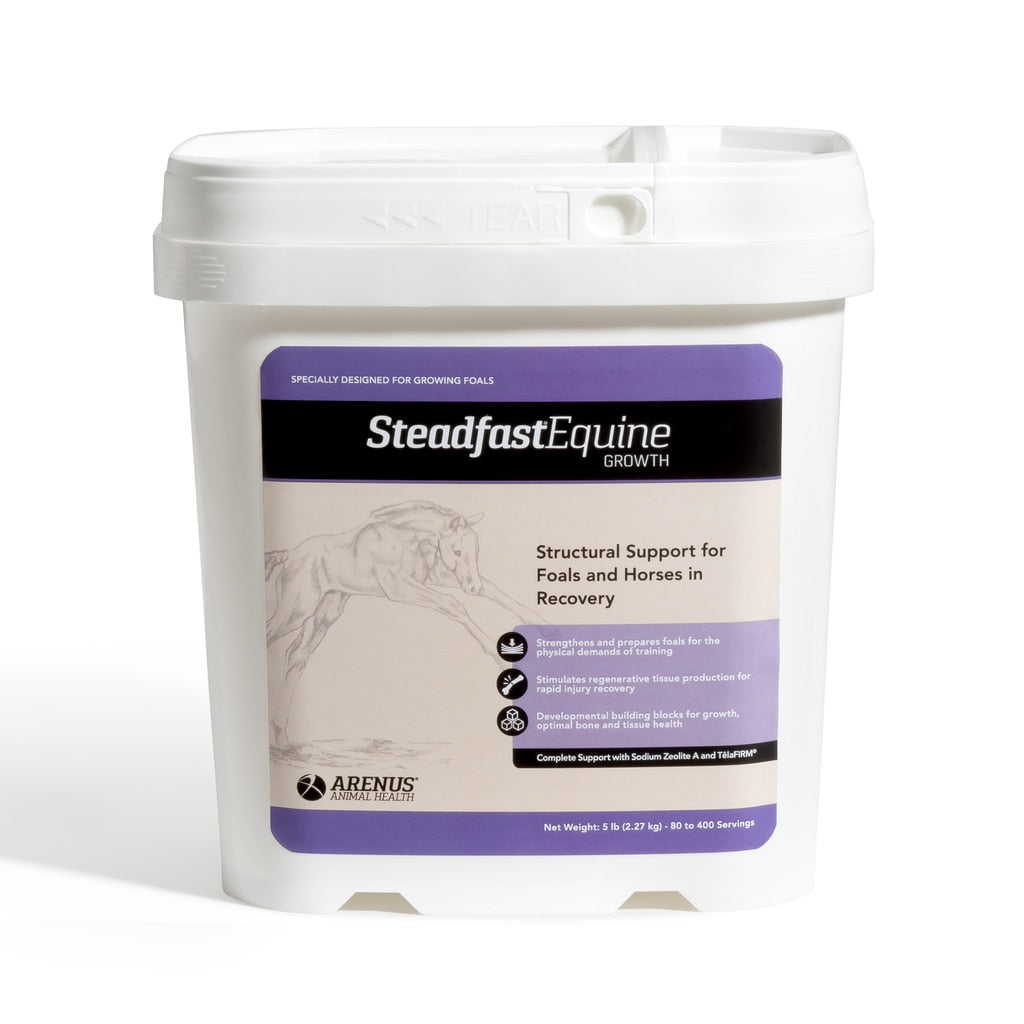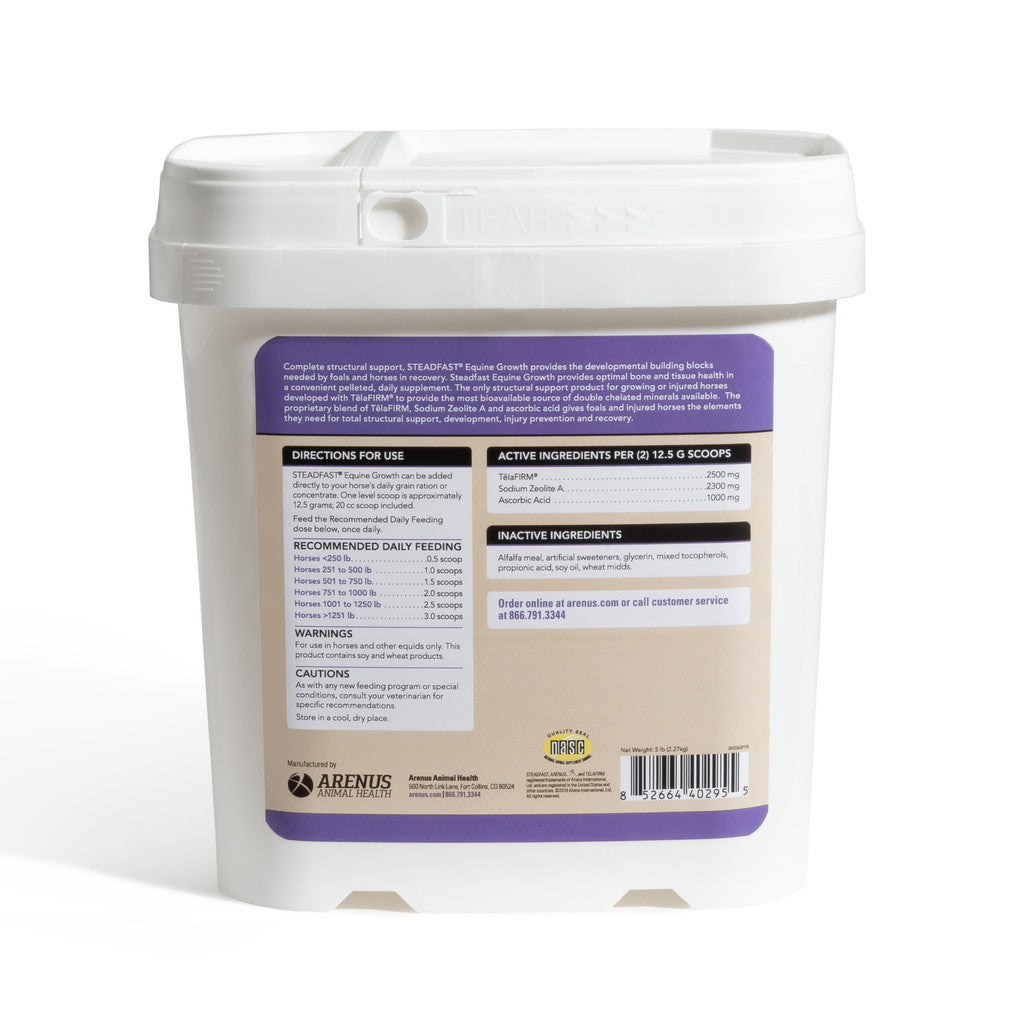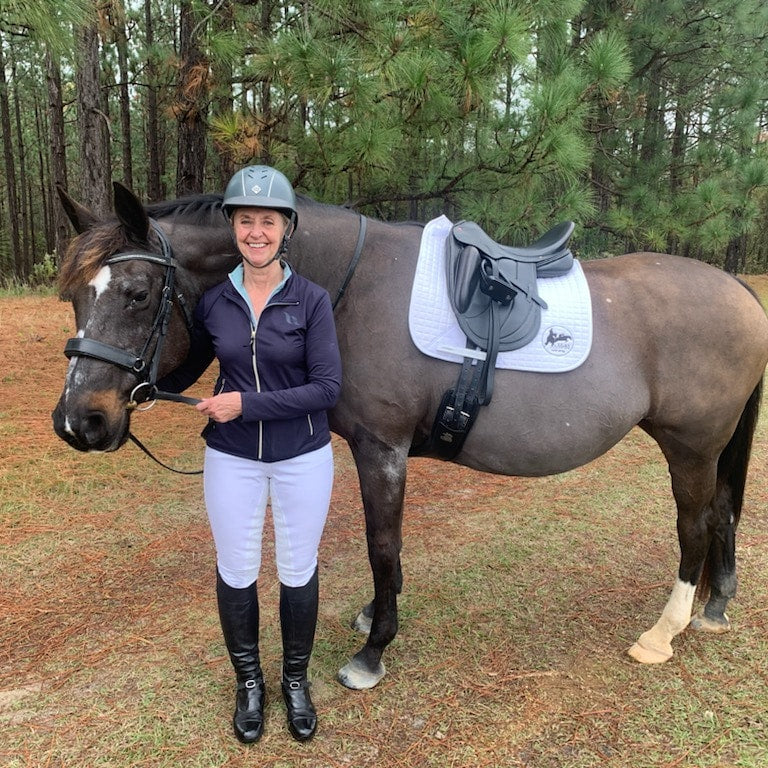 M & M Tack Shop, Serving Horses and Their People Since 1991
Our philosophy is to include an educational componenet to guide horse owners and riders of varying disciplines to make good choices in selecting tack, boots, helmets, equestrian clothing & horse health care. With the safety and heath of both horse and rider in mind, we also offer saddle, bridle and helmet fittings.