Regular price
$299.95 USD
Regular price
Sale price
$299.95 USD
Unit price
per
Sale
Sold out
Arenus Animal Health
Fast-acting and effective, Assure Guard Gold combines Arenus' proven pairing of Assure Guard and Assure Plus into a complete, daily pelleted formula.
Chronic digestive issues? Leaky gut? Poor body condition? Looking to improve your horse's overall wellness or performance? Look no further than Assure Guard Gold - the Ultimate Equine Digestive Aid.
60 to 70 percent of a horse's immune function comes from digestive health. Horses struggling with acute or chronic digestive problems suffer poor overall wellness, decreased performance and continual discomfort. The demanding lifestyle of equine athletes makes them susceptible to a wide range of digestive issues.
Assure Guard Gold is the only complete solution for your horse's daily digestive and wellness support needs. It helps maintain a healthy digestive system for all types of horses, including performance. With no added sugars, Assure Guard Gold is the digestive and equine ulcer supplement of choice for horses with Equine Metabolic Syndrome. Research has proven that adding high-quality psyllium to a horse's daily diet can help lower blood glucose and insulin concentration.
Arenus is proud to offer Assure Guard Gold as the ultimate equine digestive aid for your horse's digestive health needs.
CHOOSE THE RIGHT ASSURE OPTION FOR YOUR HORSE
Assure Guard Gold is the right choice for:
Horses in training, competition or high-stress environments that need relief fast.
Horses suffering from chronic ulcers, colic, diarrhea, sand accumulation, and other digestive issues.
Horses with metabolic concerns such as Cushings, insulin resistance or Equine Metabolic Syndrome.
Horses suffering from or at risk of

 

Leaky Gut, the inflammation or breakdown of the hindgut barrier.

 

Leaky Gut

 

is often the underlying cause of digestive health problems and metabolic disorders.
Owners that are ready for an all-in-one solution for any horse's digestive health.
KEY BENEFITS
Fast digestive ailment relief:

 

Assure Guard Gold packs a powerful punch and delivers fast digestive relief. Many owners see results in just one week!
Enhanced performance and wellness:

 

You don't know how much of your horse you've lost to digestive health issues until you've addressed the problem. Having a calm and happy digestive system keeps your horse at the top of their game.
Total digestive support:

 

Assure Guard Gold works to support the entire digestive tract from the stomach through the hindgut. You can trust that your horse's total digestive health is being supported for optimal function.
All-in-one digestive aid:

 

A single ingredient won't fix a horse's digestive system. It takes the right combination to ensure proper digestive health. Assure Guard Gold combines Arenus' proven pairing of Assure Guard and Assure Plus into an all-in-one digestive aid. It's the only product on the market that blends the quality ingredients necessary for a complete, daily solution.
FEATURES
Assure Guard Gold research-proven formula offers a unique delivery system that's incomparable to any other digestive or ulcer supplement on the market. The ingredients work to fortify the hindgut and provide maximum digestive health support.
Proprietary psyllium process:

 

Psyllium keeps your horse's digestive tract clean and healthy. But most psyllium products are highly-processed using an inferior, high-heat steam method. Arenus uses psyllium in its original, flake form and makes use of a proprietary pelleting process. This ensures psyllium stays in the correct form to provide maximum benefits to the hindgut.
Patented delivery system:

 

Delivers a higher dose of microbes to the hindgut than any other product on the market with special enteric coated pellets. 
Powerful ingredient combination:

 

It contains a unique blend of pre and probiotics, psyllium, gastric buffer, digestive enzymes, yeast, and calcium carbonate to restore balance to the digestive tract and prevent future digestive problems.
Replenishing action:

 

Typical ulcer medications can slow acid production and cause naturally occurring digestive enzymes to die off. This can allow undigested feedstuff to move through the digestive tract causing hindgut ulcers or perpetuating the occurrence of gastric ulcers. Adding a quality ulcer supplement like Assure Guard Gold can ensure your horse's digestive tract is constantly replenished with microbes and maintains optimal function.
Safe and simple system:

 

Set and forget your digestive health protocol. Once you have taken care of your horse's digestive problem you can keep using Assure Guard Gold for effective, daily maintenance.
Clinically proven formula:

 

The research-backed and veterinarian approved formula is proven to relieve ulcers, colic, diarrhea, weight loss and more. Assure Guard Gold is recommended most often by veterinarians for their most challenging digestive health cases.

Butyrate:

 

Butyric acid, also known as butyrate, is a critical volatile fatty acid (VFA) produced in the hindgut of all horses. The high quality, high purity psyllium in Assure Guard Gold undergoes special processing to create concentrated, powerful pellets that naturally and effectively increase the production of butyrate. Butyrate is critical to colonocyte health and regeneration, and important in the prevention and reduction of gastrointestinal inflammation.
Weighted Shipping Rates Do Apply
Share
View full details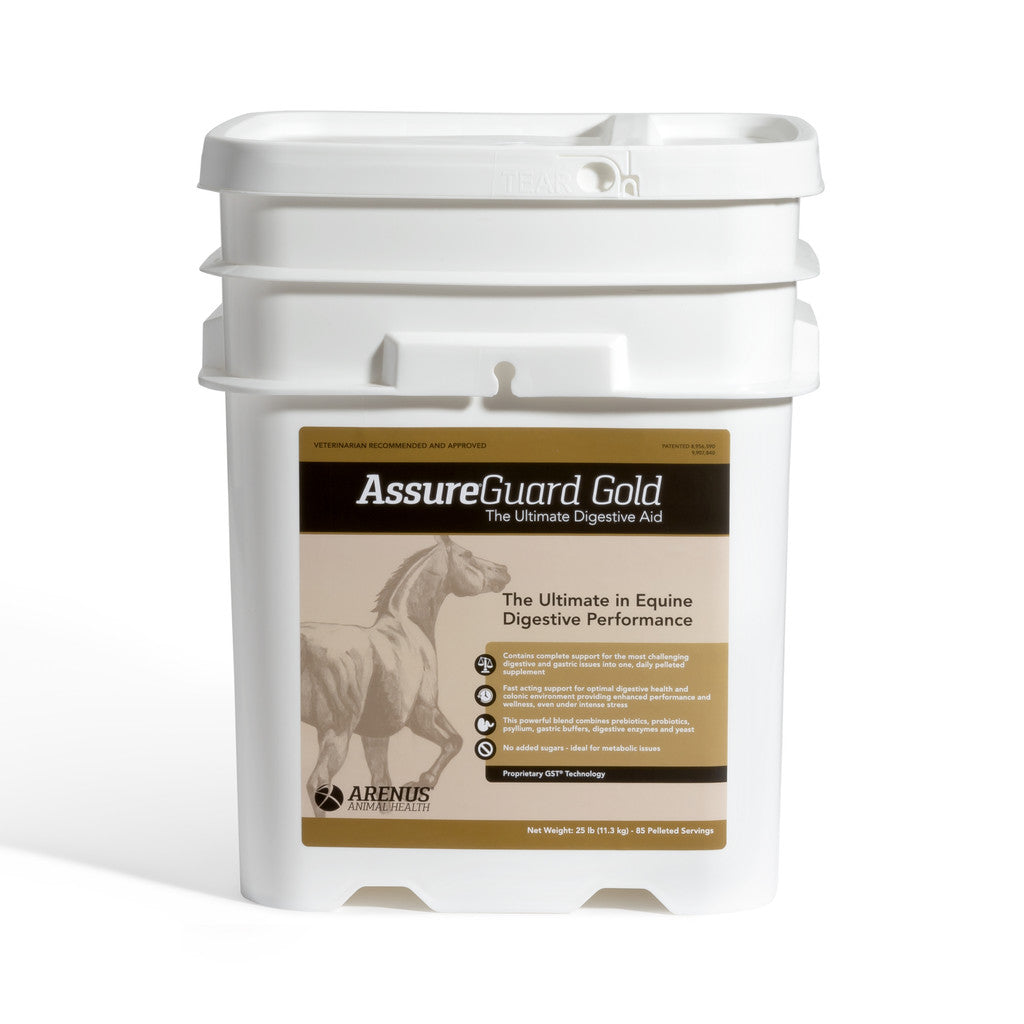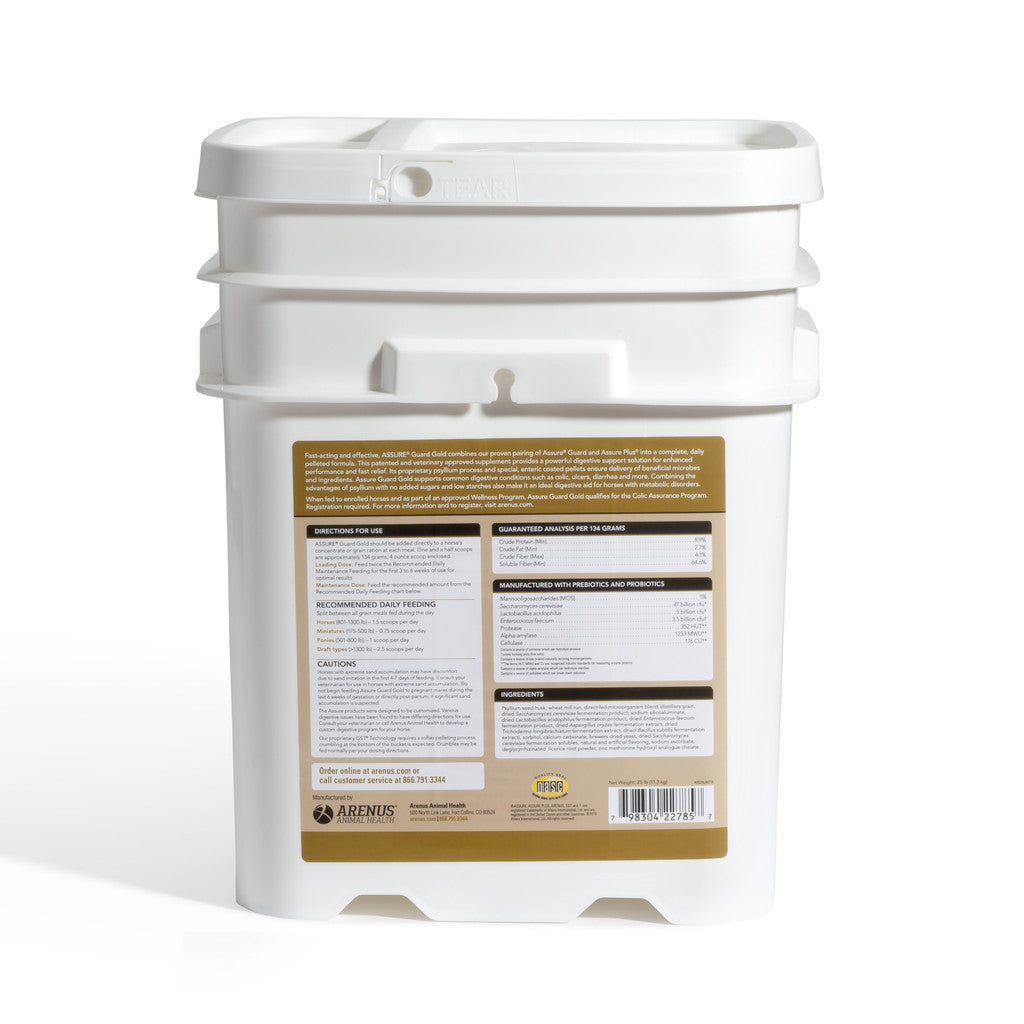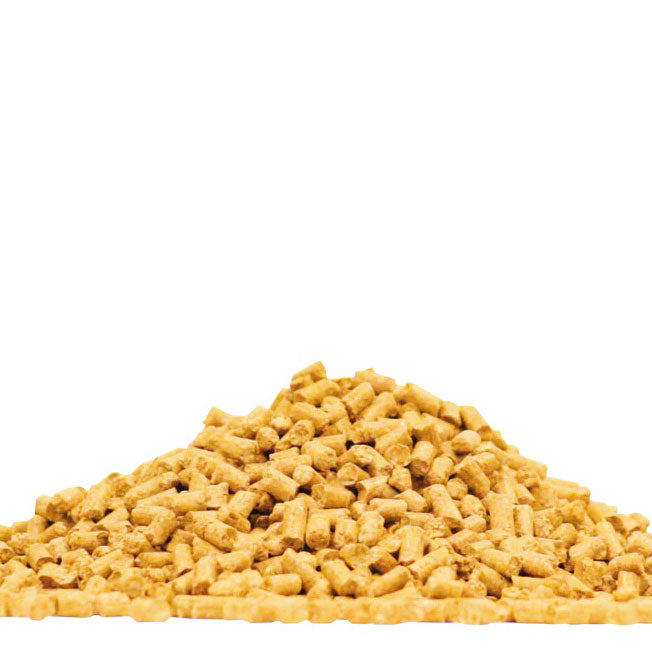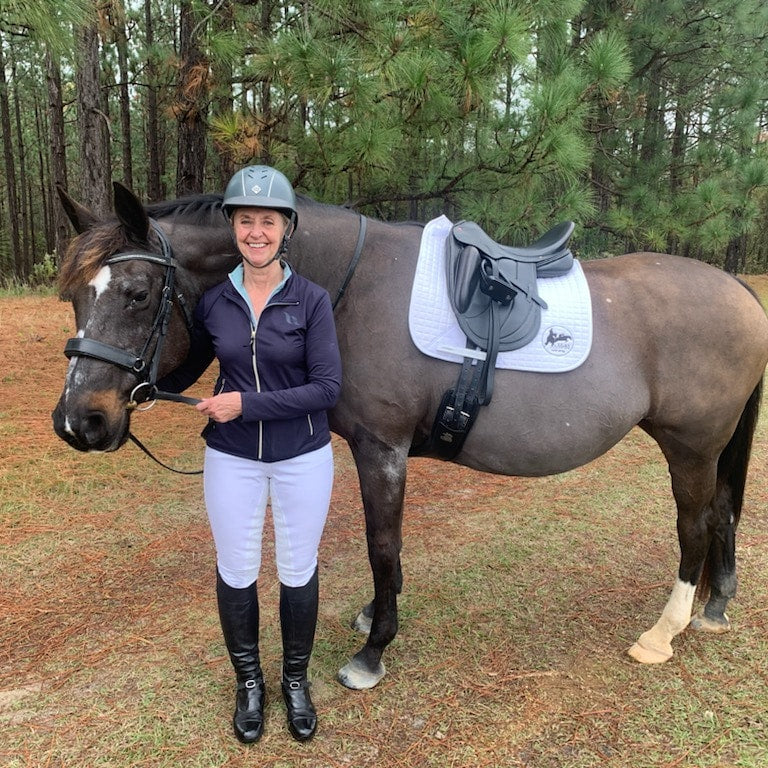 M & M Tack Shop, Serving Horses and Their People Since 1991
Our philosophy is to include an educational componenet to guide horse owners and riders of varying disciplines to make good choices in selecting tack, boots, helmets, equestrian clothing & horse health care. With the safety and heath of both horse and rider in mind, we also offer saddle, bridle and helmet fittings.