Regular price
$2,595.00 USD
Regular price
Sale price
$2,595.00 USD
Unit price
per
Sale
Sold out
Fairfax Saddles Ltd
Please call 919.851.0102 to arrange a 5 day trial period. Please note that if you purchase this saddle directly from our website, the sale is final.  Thank you. 
The Classic GPD offers the same comfort and luxury as Fairfax's Classic GP, but straighter-cut flaps make this the perfect choice for the rider who likes to do a bit of everything but whose main interests are flatwork, schooling and dressage. 
Comfort for the horse is provided by the fitting features developed as a result of Fairfax's extensive research and testing for the development of our Performance saddles. 
The Fairfax Classic GPD benefits from all the features common to every Classic saddle (see design details below), plus the following comfort-enhancing details.
A straighter-cut flap than the GP saddle means that the rider can comfortably drop their stirrups and ride with a longer leg position which is more suitable for dressage and schooling activities
A comfortable and supportive seat allow is the rider to get the most from their hours in the saddle
The design and placement of the billets gives four girthing options to fine-tune the fit to the horse's shape and movement
Super-soft full grain hide on the seat
The stitched-on knee roll provides superior support for the rider's leg
Deep cushioning over the knee rolls ensures the support is softer and more accommodating for a variety of leg lengths. This can prove particularly useful for those who intend to ride with different stirrup lengths in the GP saddle (i.e. hacking or dressage)
Two rows of ghost stitching on the knee roll allow it to contour easily around the block, allowing the leg to rest in the most comfortable and effective position for the chosen stirrup length
The 100% British wool panels are lined with a layer of Prolite for proven pressure distribution, while still allowing for traditional re-flocking on site.

Use & Care:  Apply the Rapide Leather Gel supplied with this saddle before the first use. Re-apply Leather Gel at least once a week to dry the leather. 

Do Not use spray soap, glycerin saddle soap or neatsfoot oil on this saddle. 

Always allow leather to dry naturally (do NOT use external heat sources).

Check regularly that all four gullet bolts and two panel screws remain tight. 

Never use wet tack.
Changeable Gullet: R-Bar  N/M to XW/XXW
Please note that saddle shipping begins at $65, but is subject to change depending on location, insurance & number of saddles.
Guarantee
SimaTree saddle tree (conformsto BS7875) is guaranteed for five years.
Materials & workmanship are guaranteed for 12 months (subject to fair wear and tear).

As part of your regular saddle maintenance, check that all four bolts on the gullet bar & the two bolts on the panel remain tight.

Repairs & alterations should only be carried out by authorized stock lists only.

 Failure to follow the care instructions above will invalidate this guarantee.

Share
View full details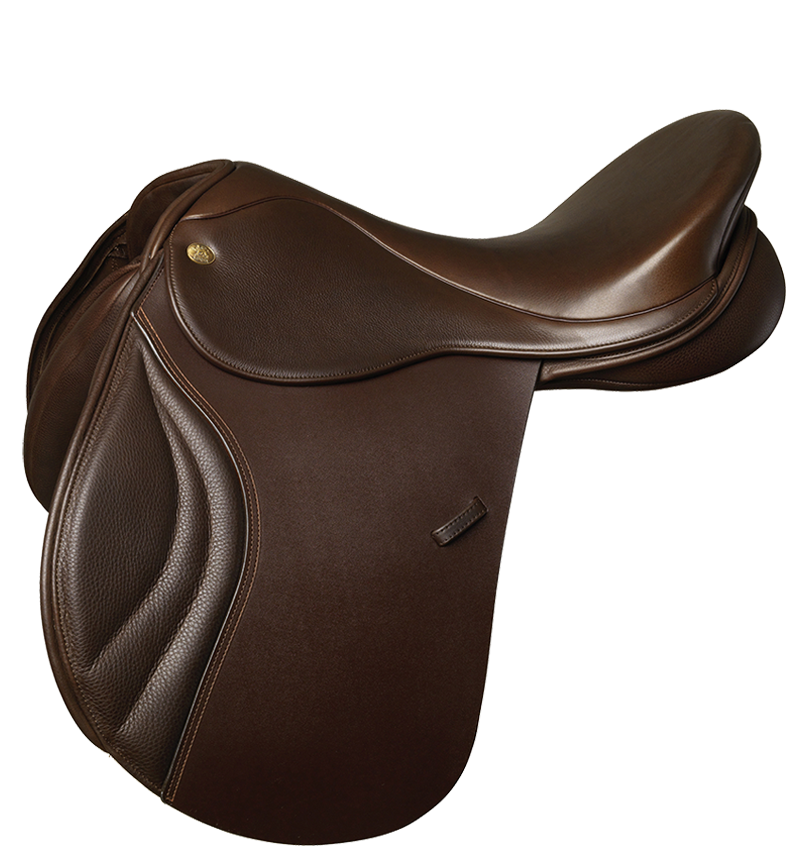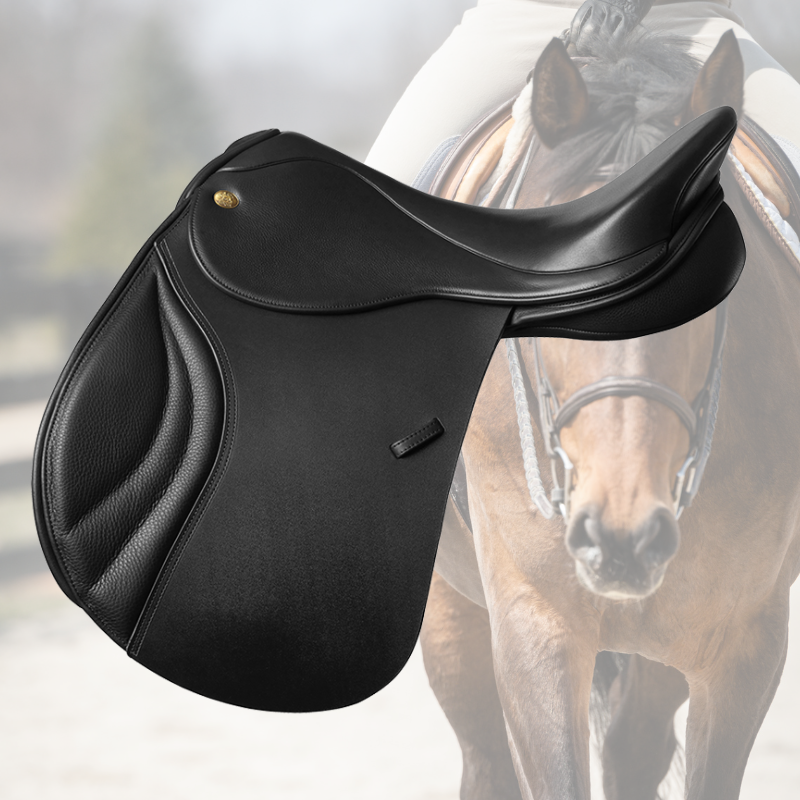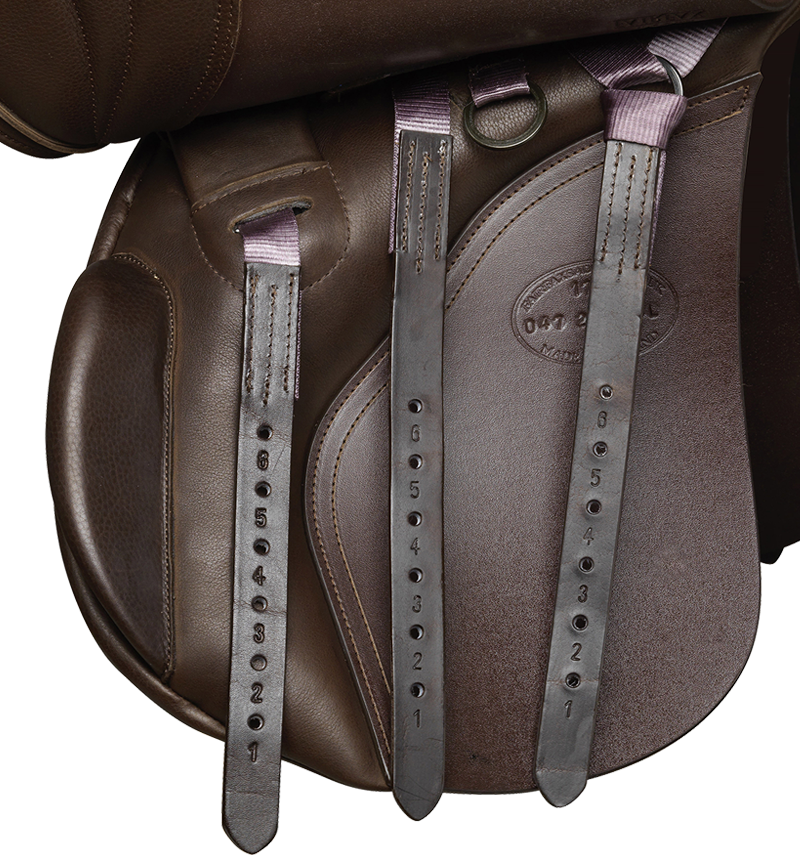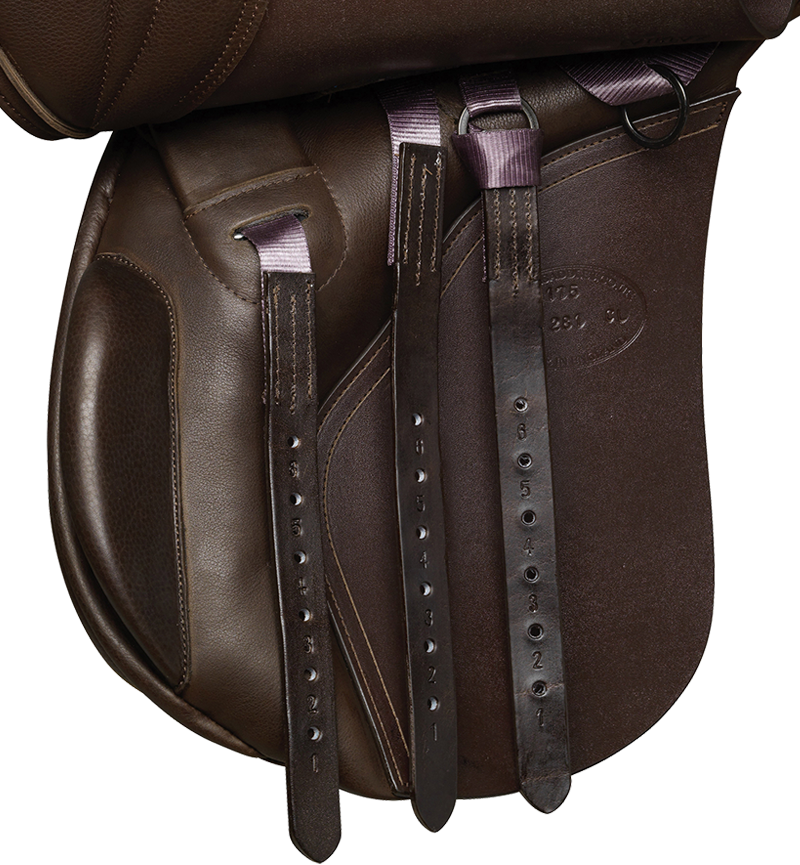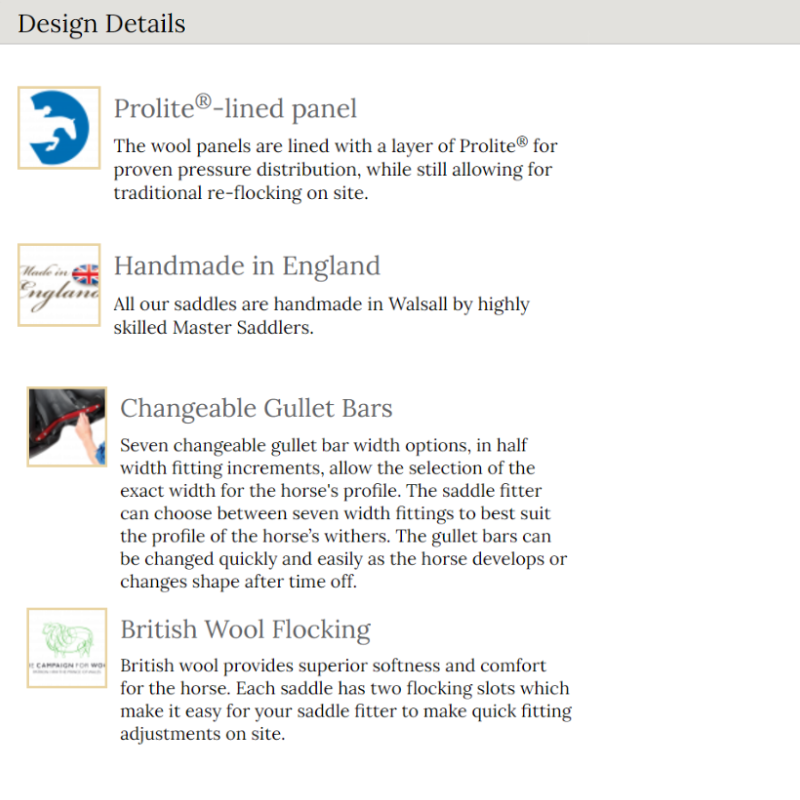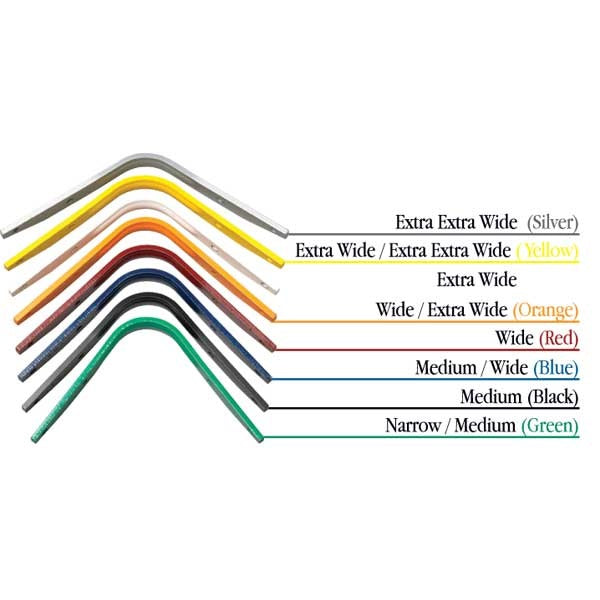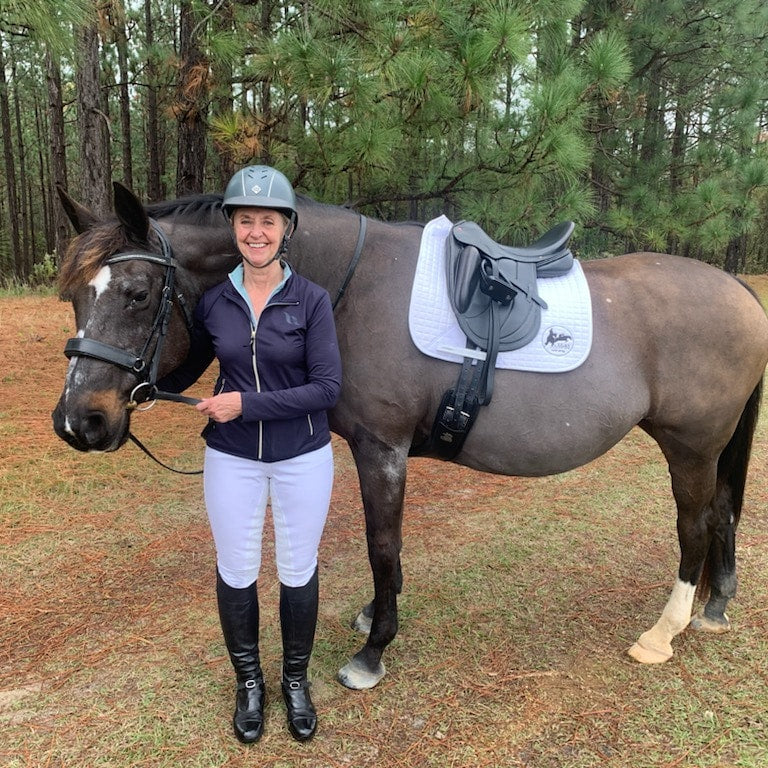 M & M Tack Shop, Serving Horses and Their People Since 1991
Our philosophy is to include an educational componenet to guide horse owners and riders of varying disciplines to make good choices in selecting tack, boots, helmets, equestrian clothing & horse health care. With the safety and heath of both horse and rider in mind, we also offer saddle, bridle and helmet fittings.