Regular price
Sale price
$18.95 USD
Unit price
per
Sale
Sold out
Durasole
"Forms a Living Pad"
Since 1978, Durasole has been one of the best-kept secrets in the horse world, having been used successfully on equine athletes performing on varying types of terrain. 

Durasole

 

is an aldehyde-based sole dressing formulated to harden the equine exfoliating sole and frog.

Extremely effective in enhancing the protective capabilities of the exfoliating sole and frog, Durasole does not affect the proximal sensitive sole or frog.

Working by swelling and thickening  the cell membranes of the exfoliating sole (not by coating the sole with impermeable oils), Durasole does not contain copper napthenate or any essential oils.

Durasole can be used for extended periods of time on chronically thin-soled horses without fear of drying out the foot as it does not compromise the moisture balance of the foot when used as directed.

Durasole creates a tough, natural, pad between your horse's sensitive sole and the world's often hostile environment.

The latest formulation of Durasole contains gentian violet to combat fugus and yeast infections and povidone-iodine solution in sufficient concentration to be effective in the treatment of thrush when aerobic conditions are maintained at the infection site.

Durasole is highly concentrated and formulated to be used in small quantities.; just a few drops of Durasole can make a big difference to your horse.

Application

: 

Durasole is formulated and intended for use only on the equine frog and sole.  Clean the hoof with a hoofpick, paying careful attention to the lateral and medial sulcus of the frog, followed by vigorous wire brushing of the entire sole ares.  For maximum effectiveness, sole and frog must be clean and dry before product is applied. Apply Durasole dropwise, disperse with brush (old toothbrush) until entire sole and  frog are darker in color.  Apply  twice daily for the first week; once daily during the second week;  twice weekly thereafter.
Share
View full details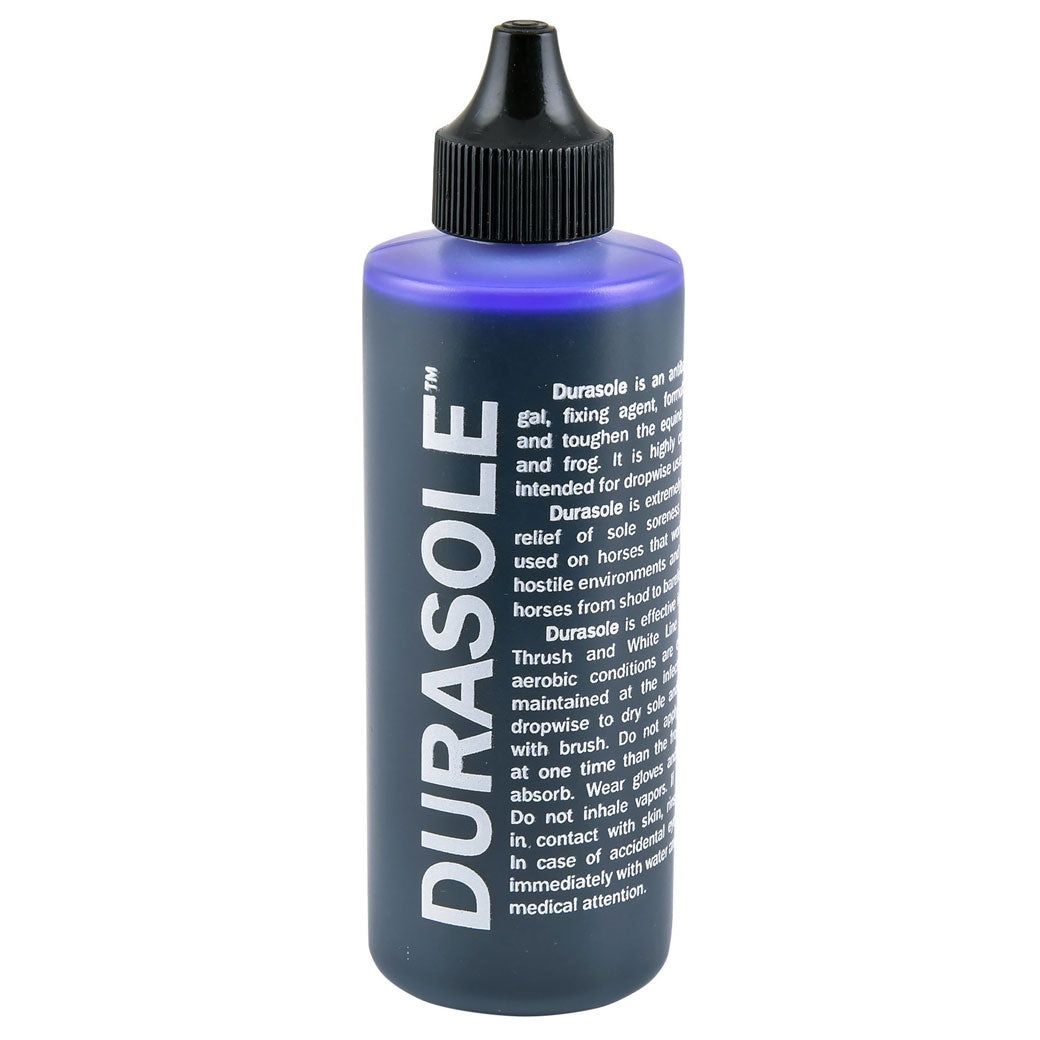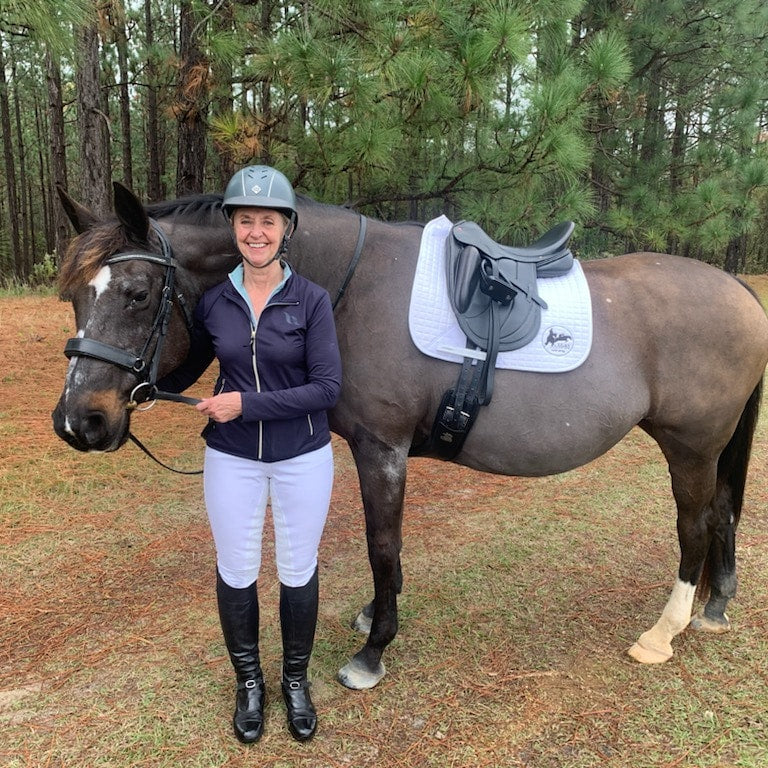 M & M Tack Shop, Serving Horses and Their People Since 1991
Our philosophy is to include an educational componenet to guide horse owners and riders of varying disciplines to make good choices in selecting tack, boots, helmets, equestrian clothing & horse health care. With the safety and heath of both horse and rider in mind, we also offer saddle, bridle and helmet fittings.